Muhammad Abbas is our experienced Database Engineer, bringing a wealth of expertise to our team. With a proven track record in designing, implementing, and optimizing databases, Abbas ensures the seamless management of our data infrastructure, fostering efficiency and reliability across all projects.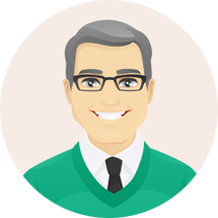 M. Aslam, a dynamic Tech Influencer and Trainer, brings a wealth of expertise to our team. With a passion for all things tech, Aslam's insightful guidance empowers individuals to navigate the ever-evolving digital landscape effectively. His impactful training sessions leave a lasting mark, fostering both skill development and innovation within our team.
M. Imran Khan, a dynamic Business Analyst and Tech Influencer, brings a unique blend of analytical expertise and technological insights to our team. With a proven track record of driving innovation and strategic decision-making, Imran's thought leadership and industry influence consistently propel us toward success.
Mr. Usman is an indispensable asset to our team, bringing his exceptional expertise as an Oracle Apex Developer and ERP Coordinator. With a proven track record of designing and implementing intricate solutions, he has demonstrated an unparalleled mastery of Oracle Apex, harnessing its capabilities to craft dynamic and efficient applications.
Ms. Benish plays a pivotal role in our team as the ERP Coordinator and Jasper Report Developer. Her expertise in managing our enterprise resource planning systems and her proficiency in crafting insightful Jasper reports greatly contribute to the efficiency and informed decision-making within our organization.
Mr. Ifraheem excels as a versatile asset on our team, seamlessly blending his roles as a Digital Marketer and Trainee Developer. With a keen understanding of the digital landscape, he crafts effective marketing strategies while simultaneously honing his development skills. His unique perspective and dedication enrich our team dynamics, driving innovation and growth.
Mr. Zubair, our Networking Specialist and IT Support expert, brings a wealth of experience and technical prowess to our team. With a keen understanding of intricate network systems and a dedication to resolving IT challenges, he plays a pivotal role in ensuring our technology-driven operations run seamlessly.
M. Ahmad is a skilled WordPress Developer and adept Social Media Marketer. With a strong passion for crafting dynamic websites and a keen understanding of effective digital outreach, Ahmad brings a valuable blend of technical expertise and strategic marketing to our team.