Accounts & Finance
Management System
Automate accounting and financial tasks using our cost and management accounting software
Account Management is an integral part of every firm that must get handled efficiently and securely. Therefore, MADigital.pk has introduced this software to automate and streamline all business-related tasks. Moreover, it also integrates all the processes involved to get done on time and without any errors.
All the modules get integrated within the ERP system; thus, it facilitates the admin and management in accurately handling accounting and finance tasks.
This software by MADigital.pk has reduced the risk of manual errors because of an automated system. In addition, since the calculations are a very challenging task, it has also reduced the workload for team management.
Account Management gets completed with the help of four core modules. These modules are Groups Sub-module, Ledgers Sub-module, Journal Entry Sub-Module, and Accounts Reports Sub-module. Once these modules get integrated, all the finances get back on track.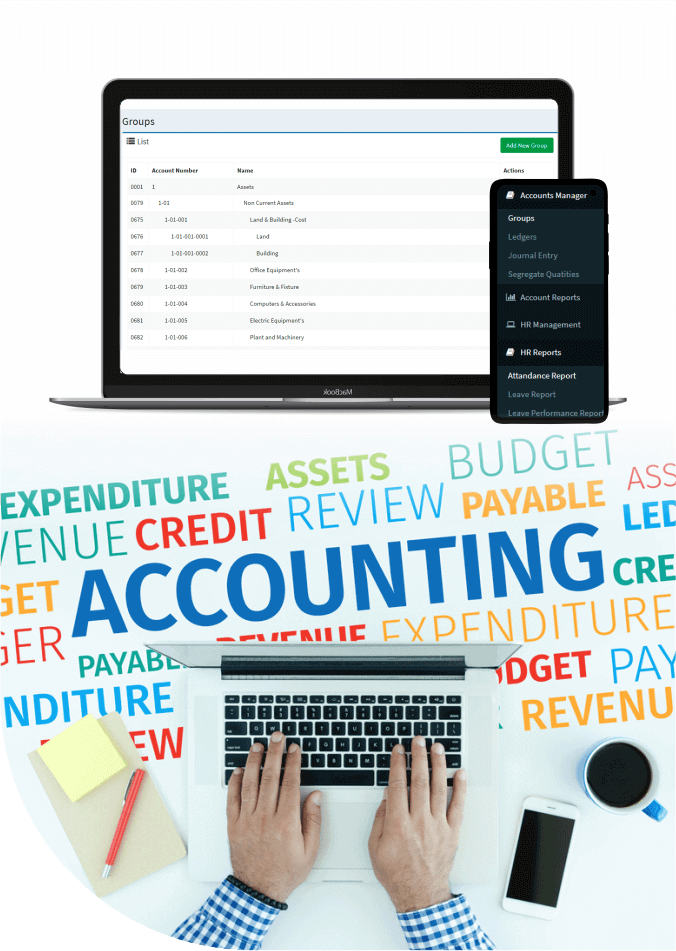 Straight Talk Good Business
Client focused, Results driven
This software by MADigital.pk contains many unique features for accounts and finances. These features include:
Accounts Receivable: This feature is responsible for efficiently managing the payments of customers.
Accounts Payable: It keeps records of the remaining payments that the company owe to vendors.
Tax Forms: This software keeps track of tax information along with the filing of tax returns.
Tax Calculations: Finance Management System enables the company to calculate the income tax to get paid.
Cash Management: It helps in recording all the money received, spent and owed by the firm.
Billing: It automatically generates bills and sends them to the respective client.
Fixed Assets: It keeps track of all the valuable company assets.
Automating Invoicing: It allows to send automated invoices to the customers along with alerts of due payment.
Invoice Processing: It automatically updates the new information and manages invoices accordingly.
MADigital.pk's software gets comprised of four core sub-modules which are following:
This module is responsible for handling many categories. The first category is ledgers which include all the fixed assets. It contains land, machinery and buildings. The second category in Account Management System is inventory. It gets comprised of raw material and finished goods. Both of these categories get grouped.
 This automated module creates ledgers for all sales and purchases of goods and services.
All the details of sales and purchases get entered in the journal. It also allows manually adding the additional expenses or revenues that don't need to get accounted for.
The accounting and finance process is incomplete without an accounts report. It creates a report of all purchases, stocks, sales and production. It also allows the management to create proper finance sheets and ledger statements.
These modules also get integrated with other services such as sales, procurement and production. This merging of departments helps in keeping a record of all accounts and finances. In addition, this integration helps in keeping the entire firm together and enhances productivity.
Account Management Software by MADigital.pk helps to manage all the finances of the company swiftly. It also provides the feature of handling all the requirements of any business. Moreover, as our software offers four modules, any other customized sub-modules can also get provided. Thus, it shows that MADigital.pk delivers the most comprehensive, reliable and smooth software for its users.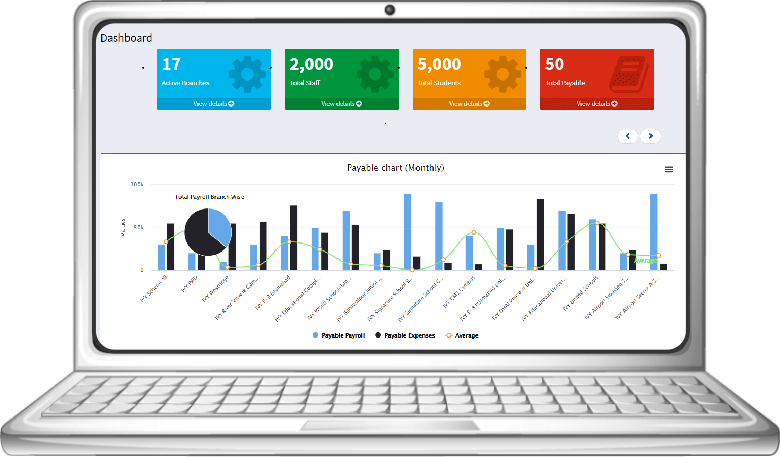 The purchase management system of the MADigital.pk software gives you a holistic view of all procurements made by your company. The meticulous records kept by this open-source tender management system allow you to have a list of past and potential vendors at hand, determine the best price for a particular good or service, and use past trends to regulate the purchase of raw materials.
MADigital.pk offers to add and subtract features from your purchase management system according to the requirements of your business, giving you procurement and inventory management software that helps you keep track of and manage the specific purchases made by your company. Designed to suit your company's unique structure, MADigital.pk's procurement management system encompasses distinctive features to best manage your procurement-related processes.